EPtronics, Inc. (EPtronics) has expanded its LED driver selection for hazardous location luminaires by offering a complete line of high performance drivers from 25 W to 200 W output in constant current and constant voltage options. These LED optimized drivers are designed to operate inside HazLoc fixtures installed in dangerous or harsh locations. The LP, LD, LDAD, and LDHL Series EPtronics driver families are now UL Type HL rated, demonstrating product safety compliance when installed and operated in Class I, Division 2 Hazardous (Classified) Locations.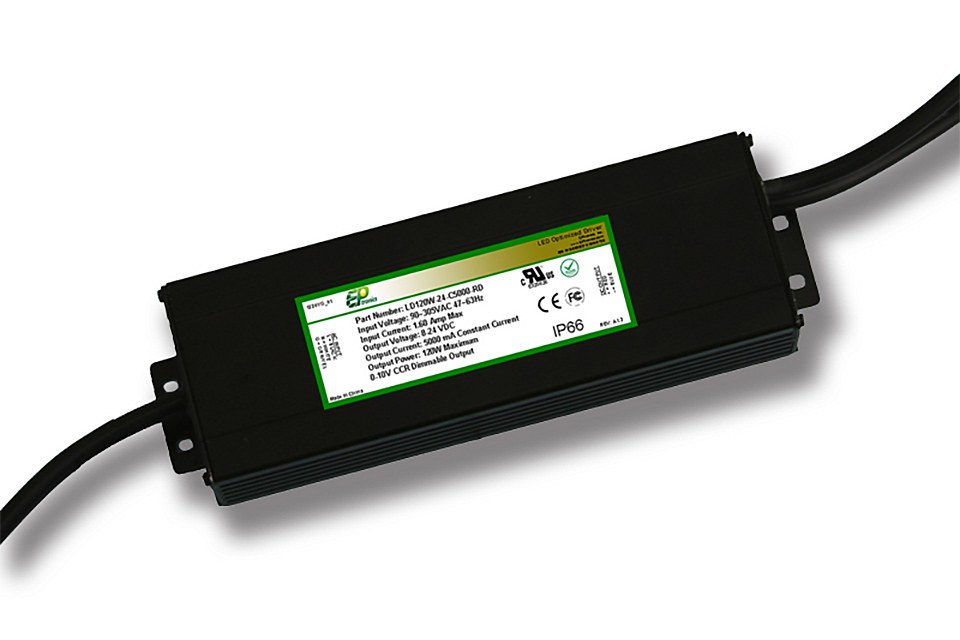 EPtronics, a leading manufacturer of solid-state lighting power products, offers the broadest selection of UL listed and recognized off-the-shelf LED drivers. Our US-engineered products ensure exceptional performance and reliability to satisfy your technical requirements. All EPtronics products are protected by a standard 5-year limited product warranty.
Learn more about EPtronics' HazLoc LED drivers and download product datasheets at www.EPtronics.com. Call us today to discuss your LED power and control needs with our friendly LA-based staff, who are ready to provide quick or custom solutions for your unique lighting applications.
About EPtronics, Inc:
EPtronics is a leading innovator, designer and manufacturer of LED power supplies. We develop and continuously grow our line of LED drivers based on field applications and input from customers including many leaders in the LED lighting industries.